What you'll learn:
Basic statistical concepts and terminology.
Data collection methods and types of data.
Descriptive statistics: measures of central tendency (mean, median, mode) and measures of dispersion (range, variance, standard deviation).
Probability theory: basic concepts, rules, and distributions.
Statistical inference: hypothesis testing and confidence intervals.
Sampling techniques and survey design.
Course offers:
We offer one-on-one or group tutoring sessions in a variety of subjects.
Experienced tutors who provide personalized instruction and guidance.
Interactive virtual classrooms with video and audio communication.
Access to numerous educational resources and study materials.
Online chat or messaging for communication outside of tutoring sessions.
Integration with other online learning platforms or tools.
Requirements:
Reliable internet connection to ensure smooth video streaming and communication.
You will require an audio- and video-capable computer, laptop, or mobile device.
Some examples of updated web browsers include Google Chrome, Mozilla Firefox, and Safari.
Necessary software or applications, such as video conferencing tools or learning management systems.
A headset or headphones with a microphone for clear audio communication.
Class #1:The fundamentals of descriptive statistics.
Class #2:How to calculate measures of central tendency, such as mean, median, and mode.
Class #3:The concept of variability and how to calculate measures of dispersion, including range and standard deviation.
Class #4:The basics of probability theory and its applications in statistics
Class #5:How to conduct hypothesis testing and make inferences about populations.
Class #6:The different types of data and appropriate statistical techniques for analyzing them.
Class #7:Techniques for data visualization, including graphs and charts.
Class #8:The principles of sampling and how to draw representative samples.
Class #9:Regression analysis and how to model relationships between variables.
Class #10:An introduction to inferential statistics and confidence intervals.
Class #11:How to interpret and communicate statistical results effectively.
Class #12:The basics of experimental design and the importance of controlling variables.
Class #13:The concept of correlation and how to measure it.
Class #14:How to perform basic statistical analyses using software such as Excel or statistical packages like R or SPSS.
Class #15:The ethics of statistical analysis and responsible data interpretation.
Class #16:Common pitfalls and mistakes in statistical analysis and how to avoid them.
Class #17:The application of statistics in various fields, such as business, healthcare, and social sciences.
Class #18:Real-world examples and case studies illustrating statistical concepts.
Class #19:Practical exercises and quizzes to reinforce learning and apply statistical techniques.
Class #20:Resources for further exploration and deepening your understanding of statistics.
Skills you will acquire:
Statistics
Confidence Interval
Statistical Hypothesis Testing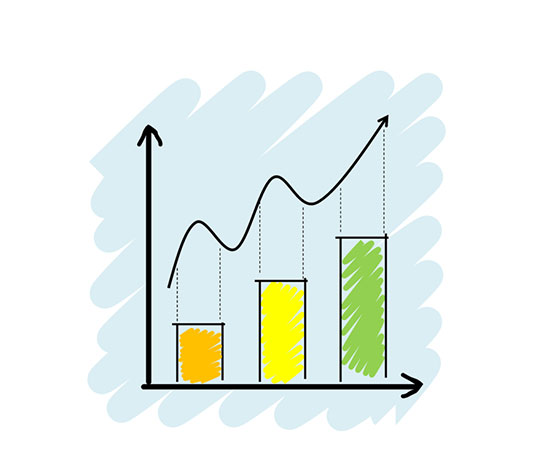 Description:
Statistics is the study of collecting, analyzing, interpreting, and presenting data. It is an essential field in various disciplines, including science, business, social sciences, and more.
$700 $1000 30% off
Book Demo Class