What you'll learn:
Composition and behavior of atoms and molecules
Different types of reactions and their mechanisms
Properties of elements in the periodic table
Calculating quantities of substances involved in chemical reactions
Forces that hold atoms together in compounds
Properties and behavior of acidic and basic substances
Energy changes in chemical reactions and the laws of thermodynamics
Structures of carbon-based compounds
Course offers:
We offer one-on-one or group tutoring sessions in a variety of subjects.
Experienced tutors who provide personalized instruction and guidance.
Interactive virtual classrooms with video and audio communication.
Access to numerous educational resources and study materials.
Online chat or messaging for communication outside of tutoring sessions.
Integration with other online learning platforms or tools.
Requirements:
Reliable internet connection to ensure smooth video streaming and communication.
You will require an audio- and video-capable computer, laptop, or mobile device.
Some examples of updated web browsers include Google Chrome, Mozilla Firefox, and Safari.
Necessary software or applications, such as video conferencing tools or learning management systems.
A headset or headphones with a microphone for clear audio communication.
Class #1:Fundamentals of chemistry, including atomic structure, periodic table, and chemical bonding.
Class #2:The different states of matter: solids, liquids, and gasses, and their properties.
Class #3:Chemical reactions, including types of reactions and balancing chemical equations.
Class #4:Stoichiometry and calculations involving the mole concept.
Class #5:The principles of thermodynamics and energy changes in chemical reactions.
Class #6:Chemical equilibrium and factors that influence it.
Class #7:Acids, bases, and pH, including acid-base reactions and titrations.
Class #8: Organic chemistry, including the structure and reactions of organic compounds.
Class #9: The principles of spectroscopy and analytical techniques used in chemistry.
Class #10:Introduction to biochemistry and its applications.
Class #11:Environmental chemistry and the impact of chemical substances on ecosystems.
Class #12:Safety protocols and practices in the laboratory.
Class #13: Hands-on experiments and laboratory techniques (depending on the program's format).
Class #14:Application of chemistry in industry and technology.
Class #15:Current advancements and research trends in chemistry.
Skills you will acquire:
Atomic Structure
Periodic Table
Chemical Bonding
Stoichiometric Calculations
Thermodynamic Principles
Organic Chemistry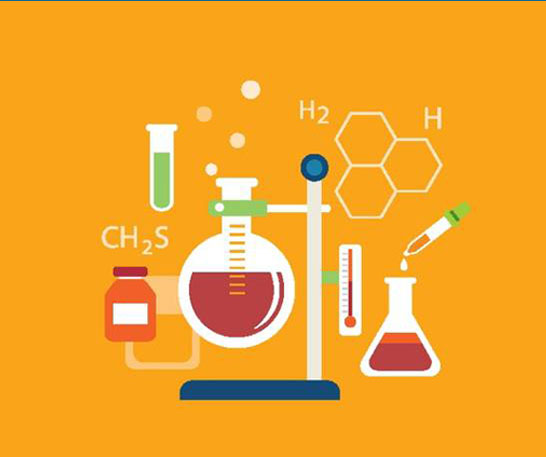 Description:
Chemistry is a branch of science that deals with the study of matter, its properties, composition, structure, behavior, and the changes it undergoes during chemical reactions. It plays a crucial role in understanding the world around us and is a fundamental science that connects various fields, including biology, physics, environmental science, and medicine.
$700 $1000 30% off
Book Demo Class