What you'll learn:
Introduction to Tableau
Data visualization
Data connections
Mapping and geospatial analysis
Advanced analytics
Publishing and sharing
Course offers:
We offer one-on-one or group tutoring sessions in a variety of subjects.
Experienced tutors who provide personalized instruction and guidance.
Interactive virtual classrooms with video and audio communication.
Access to numerous educational resources and study materials.
Online chat or messaging for communication outside of tutoring sessions.
Integration with other online learning platforms or tools.
Requirements:
Reliable internet connection to ensure smooth video streaming and communication.
You will require an audio- and video-capable computer, laptop, or mobile device.
Some examples of updated web browsers include Google Chrome, Mozilla Firefox, and Safari.
Necessary software or applications, such as video conferencing tools or learning management systems.
A headset or headphones with a microphone for clear audio communication.
Class #1: Introduction to Tableau
Class #1:Importing Data to Tableau
Class #1:Creating Basic Plots using Tableau
Class #1:Creating Geographical Plots with Maps in Tableau
Class #1:Creating Advanced Plots
Class #1:Using Filters 2
Class #1:Dashboard Designing
Class #1:Creating Storyboards
Class #1:Advanced Tableau Features – Trends and Forecasting
Class #1:Cluster
Class #1:Performing Basic Statistical Measures Visualization using Tableau
Class #1: Correlation and Simple Linear Regression using Tableau
Skills you will acquire:
Tableau Visualization
Dashboard Creation
Storyboard creating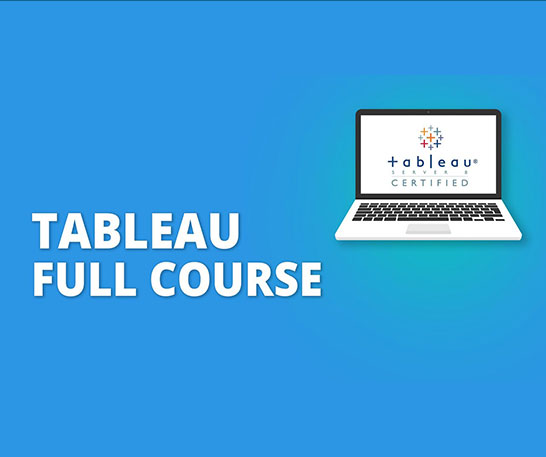 Description:
Explore the Tableau Help and Documentation: The Tableau website provides comprehensive documentation and tutorials for beginners. Tableau Public Gallery: Explore the Tableau Public Gallery to see the amazing visualizations created by others. This will inspire you and give you an idea of what's possible with Tableau.
$700 $1000 30% off
Book Demo Class